Today, for your viewing pleasure, I have a cool clip of the dogs of the Fort!
We have
Lukas
and
Zeus
running back and forth and really stirring the pot! Sisters
Lila and Blue
also make an appearance toward the end. They really love playing together.
In the news--there were a couple of dogs that saved their owners from fires recently.
One in Colorado
, and
another in Georgia
(watch out, this one is a real tear-jerker).
Another neat thing that I found online is this cool project--
build your own automatic water-dish!
You'll have to be pretty tech-savvy and mechanically inclined to handle it, but if you can, it's a pretty neat toy!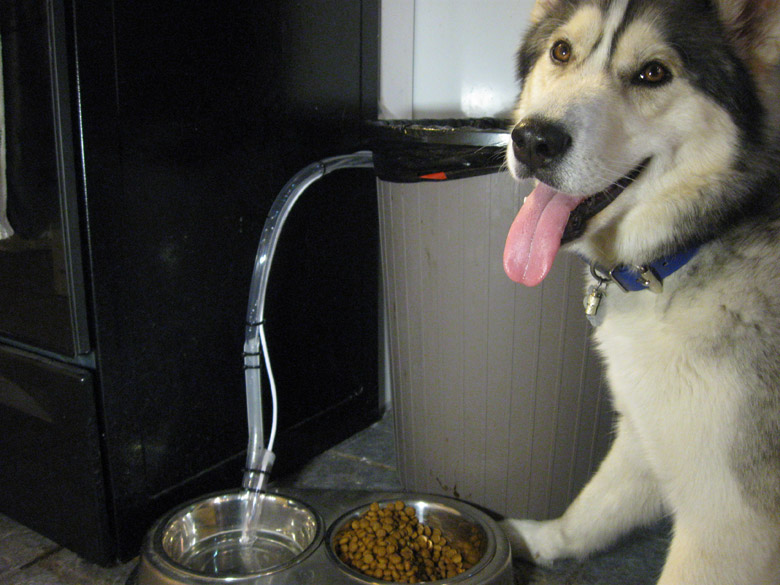 Have a good weekend!
-Hope